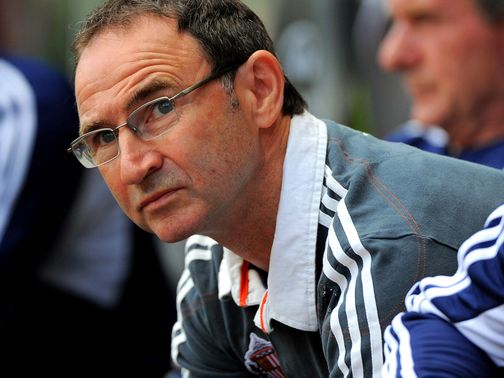 Manchester United and Sunderland are the outright picks of our Andy Schooler for the Capital One Cup.
Let's be honest about it from the start; the League Cup outright market can be something of a punters' graveyard.
Like any cup competition, the luck of the draw plays a major part, while we've also got to factor in how many changes each manager will opt for in each tie.
Such is the nature of the competition these days, that virtually every team involved chooses to 'rotate' players, but some do so on a larger scale than others.
Therefore we're looking for two types of team when chasing a potential winner of the trophy.
The first is a side with impressive squad depth, one capable of winning matches on a regular basis even with their reserves on the field. Plenty of the 'big names' fit this bracket, the likes of tournament favourites Manchester City springing to mind.
Secondly we'll also consider a lesser-ranked but still decent team who, in search of a trophy, will keep team changes fairly small, maintaining the nucleus of their Premier League XI, thus remaining competitive against most opponents.
Starting with the first option, the aforementioned City will doubtless attract plenty of support but they are short enough for me at 6/1.
Roberto Mancini may tell you otherwise but they have plenty of strength in depth, particularly at domestic level.
But recent history shows two things - that the tournament is at the bottom of City's priority list and that they have failed to find a formula for success with their understudies.
Since the Abi Dhabi petrodollars arrived at City four years ago, they've yet to make the League Cup final, two semi-final defeats being their best effort.
One of those came last season when they started pretty hot favourites against Liverpool, while they've also been beaten in the third round by West Brom and Brighton.
Instead I prefer their local rivals, Manchester United.
The Red Devils have won the trophy in three of the last seven seasons and with his 20-odd years of experience behind him, it's perhaps no surprise to find that Sir Alex Ferguson has managed to judge how to rest players and still win matches at this level.
Yes, United's record is far from perfect - Coventry won at Old Trafford a few years back and last season Crystal Palace did so - but it's better than all of their major rivals.
Squad-wise they've got Javier Hernandez itching to get among the goals having had little chance to impress so far, while Anderson and Ryan Giggs are the sort of quality players Ferguson seems likely to introduce in midfield.
They are slightly short at the back at present but if they do negotiate a third-round tie at home to Newcastle, then the likes of Chirs Smalling and Phil Jones could well be back for subsequent rounds.
All in all, 9/1 doesn't look a bad price and they make the selection list.
Turning to our search for an outsider who may be able to cause an upset or at least reach the final - Cardiff, Birmingham and Aston Villa have all done so in the last three seasons - Sunderland don't look bad at 20/1.
Martin O'Neill inherited an underperforming but decent squad just under 12 months ago and took little time to turn things around, taking the Black Cats to the last eight of the FA Cup in the second half of the season.
Sunderland were already out of this competition but it's worth noting that O'Neill led Leicester to three finals in it earlier in his career.
The squad at the Stadium of Light has been strengthened since O'Neill's arrival. Steven Fletcher has added much-needed goal threat, while Adam Johnson is another fine signing who should create plenty from wide positions.
With the likes of James McClean and Stephane Sessegnon also providing an attacking threat, Sunderland are capable of causing bigger sides problems.
Admittedly they are carrying a few injuries right now, but a third-round trip to League One MK Dons should be overcome and the next round is not until the end of October.
The indications are that O'Neill won't be a manager who makes 10 changes from his Premier League XI.
There weren't wholesale changes against Morecambe in the last round - and that home fixture was the time to rotate if ever there was one.
Unbeaten so far in the Premier League from a run of fixtures that included a trip to Arsenal, the Black Cats fit the profile we were looking for so a small play is suggested.